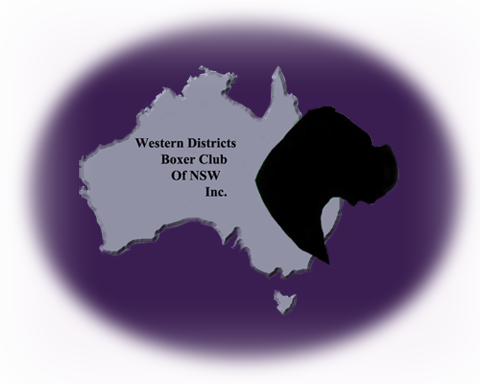 MEETINGS:
The Western Districts Boxer Club, meets bi-monthly on the third Tuesday in the month for our members to discuss issues affecting our club and the Boxer breed. This is also the forum to plan for future events such as our annual specialty shows. The venue for meetings is the Bill Spilstead Complex for Canine Affairs, 44 Luddenham Road, Orchard Hills NSW, usually in the Gordon Douglas Building commencing at 8pm. Visitors are most welcome. The Club's AGM is held in September. For further details please contact the Secretary.
ANNUAL PRESENTATION:
The Club's annual presentation will be held each year after the Good Friday Ch. Show . Presentation will include the Pointscore competition winners/finalists, new champions and any other award/s that members have applied for and are entitled to receive. Personal invitations will be sent prior to the show. Family and friends are most welcome.
YEARLY CLUB SUBSCRIPTIONS:
SUBS - A reminder that subs are due by the 1st of July each year. Only financial members of the Club are eligible to vote on issues relating to the breed as well as to score in the Club's Pointscore Competition. Please send renewals to the Secretary or alternatively direct deposit straight into the Club's Westpac Bank Account Number – BSB 032372, Account No. 000141302. Include your surname and "subs" as reference. It is most important that you then follow up your funds transfer with an email to the Secretary at [email protected]

Contact Details
Secretary - Mrs Sina Castiglione
Address: Bringelly - NSW
Phone: Home: 02 4774 8003/ Mobile: 0418 604474
Email: [email protected]